The vestry is the legal representative of the parish with regard to all matters pertaining to its corporate property. The number of vestry members and the term of office varies from parish to parish. The Vestry meets every third Thursday of each month at 7 p.m. Vestry members are usually elected at the annual parish meeting. The presiding officer of the vestry is the rector. There are usually two wardens. The senior warden leads the parish between rectors and is a support person for the rector. The junior warden often has responsibility for church property and buildings. A treasurer and a secretary or clerk may be chosen. These officers may or may not be vestry members. The basic responsibilities of the vestry are to help define and articulate the mission of the congregation; to support the church's mission by word and deed, to select the rector, to ensure effective organization and planning, and to manage resources and finances.
Duties are in Parish By-Laws, following the Canons of the Diocese of Washington and the Episcopal Church.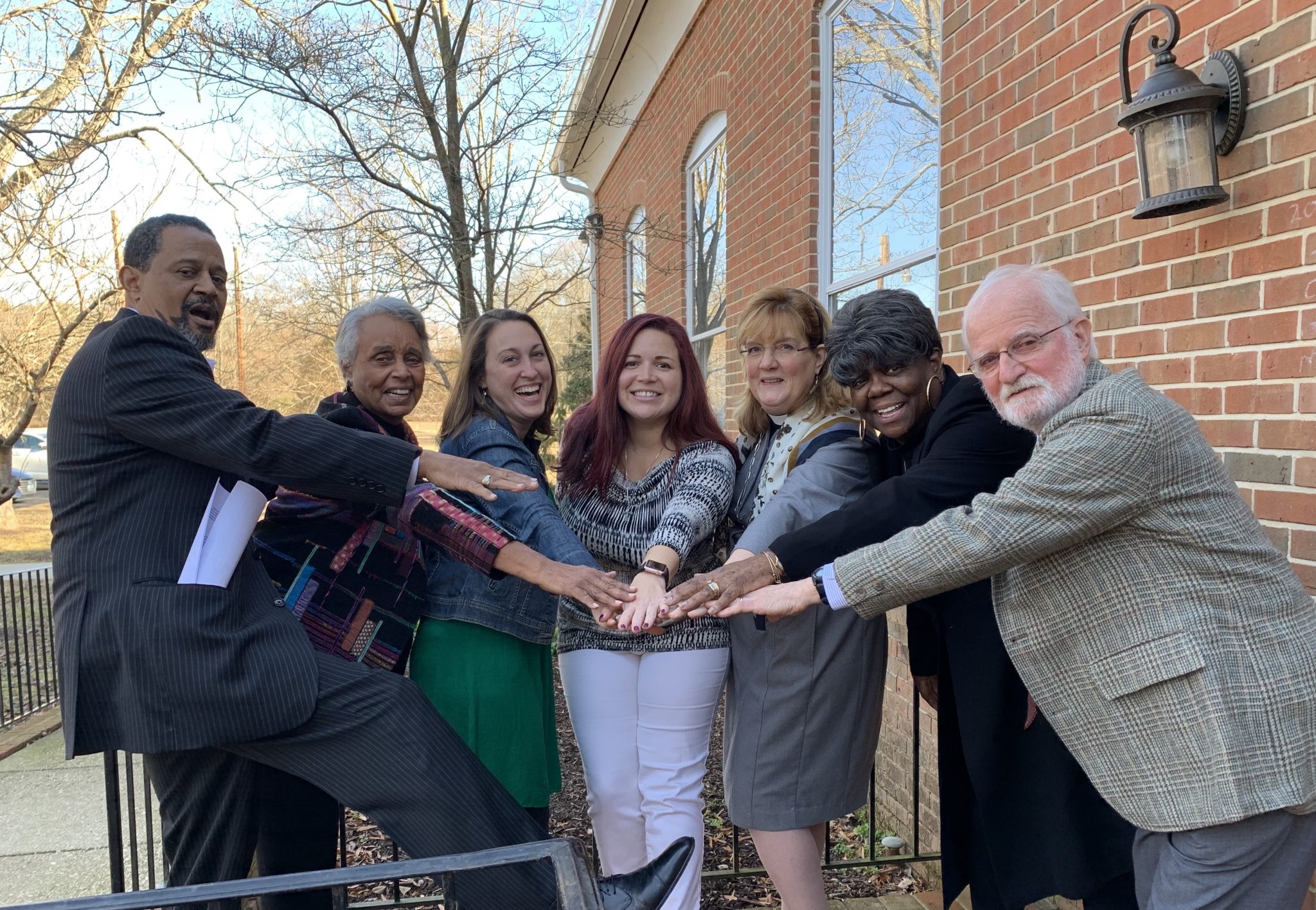 LEFT TO RIGHT: Michael Lacy, Sandra Bouchelion, Kristen Wolfe Slattery, Erica Kallop, Sarah Odderstol (Pastor), Karen Herbert (Junior Warden), Peter Ulrich
NOT SHOWN IN PHOTO: Sandra Rivera, Betsy Winters (Senior Warden)
Events Calendar
No Events
The last time we worshipped in our Church together was March 8th and +Bishop Chilton was with us. Do you remember that? It seems like ages ago…and like yesterday. We know that stay-at-home orders will end and that we will once again gather around our altar for Holy...